Highlights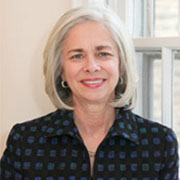 Dr. Priscilla Sands recently returned to Penn campus and shared some of her current work challenges as President of Springside Chestnut Hill Academy. Through their Center for Entrepreneurial Leadership, the Academy seeks to infuse strands of Communication, Engineering/New Media, Entrepreneurship, Ethics, Global Immersion, Leadership, and Statistics across the Pre-K to 12 experience. As Priscilla notes, "We can no longer afford to educate students with a model rooted in the last century. The tenets of entrepreneurial leadership propel us to move boldly in a new direction, with a unique product that is rich in flavor, creativity, and innovation." Education Week recently included Springside Chestnut Hill in their national list of "35 High Schools Worth Visiting." More about the Center's work can be found at www.sch.org/CEL.
Current student, Derrick Gay, offered a Tedx talk on what he describes as "The Double Edge Sword of Diversity".
Interested in what other opportunities Mid-Career students and alumni are involved in? Click here to see more highlights.
Calendar
EdCamp Leadership Conference 2014
August 4th, 2014:

Please join us on August 4th, 2014 at the EdCamp Leadership Conference hosted by the University of Pennsylvania and sponosored by the Mid-Career Doctoral Program in Educational Leadership.