The Philadelphia Writing Project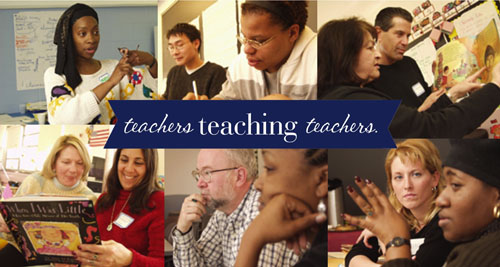 Welcome
The Philadelphia Writing Project (PhilWP), located at the University of Pennsylvania Graduate School of Education, is a site of the National Writing Project. It is a growing teacher network of over 700 teacher consultants who work in a variety of ways with teachers and other educators to explore literacy, writing, teaching, and learning in their classrooms and schools regardless of grade or discipline. Find out more about PhilWP.
Summer Institute Update
Thank you to all the applicants for PhilWP's Invitational Summer Institute and Invitational ELL Summer Institute. The application process for both programs is now closed. Applicants will be informed of decisions within the next few weeks. We're looking forward to working with this summer's new TCs!
Congratulations Student Writers!
The Philadelphia Writing Project is proud to announce the (writing portion!) 2013 winners of the Scholastic Art & Writing Awards. For a list of all the winners, click here.
The 2013 Scholastic Art & Writing Awards ceremony will be held at the University of the Arts on June 2nd at noon.
Project Write Accepting Applications!
Know a student in grades 9-12 who's interested in spending two weeks writing, developing digital compositions, and creating art, all at Independence National Historical Park? Of course you do! Find out more and print out a registration form here.
25th Anniversary Celebration
On October 22, 2011, PhilWP celebrated 25 years of teachers teaching teachers with a gala dinner and writing festival. Honored guests included PhilWP founding directors Judy Buchanan and Susan Lytle, and Congressman Chaka Fattah. Watch the full video below, or click here to see the highlights.