Penn GSE Hosts 34th Annual Ethnography in Education Research Forum
January 31, 2013 - Several hundred education researchers will converge on Philadelphia on February 22 and 23, 2013 for the 34th Annual Ethnography in Education Research Forum at Penn GSE. One of the most anticipated ethnography events of the year, the Forum is convened by Educational Linguistics Professor Nancy Hornberger under the aegis of the Center for Urban Ethnography.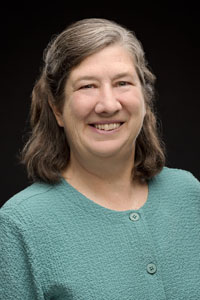 This annual meeting of qualitative researchers and practitioners draws participants from North and South America, Europe, and Asia—as well as dozens of educators from the School District of Philadelphia, who are invited to attend without charge—to discuss global issues in education. Forum sessions are devoted to ethnographic research in education. Saturday, dubbed Practitioner Research Day, includes sessions highlighting research done by practitioners, parents, and students themselves around educational issues.

This year, the Forum will explore the theme of Counter Narrative: Reclaiming the Local in Educational Policy and Practice. "A counter narrative is simply a story that goes against the dominant narrative," explains Bridget Goodman, who with fellow GSE doctoral student Hoa Nguyen is coordinating this year's Forum. "Ethnographic research helps us find the stories of what actually works in education."

Known for its friendly and supportive atmosphere for fledgling researchers and for its relaxed and open dialogue, the Forum has since its earliest years excelled in nurturing ethnographic research and researchers in schools. Though the Forum draws more than 600 registered participants each year, "it's a big conference that manages to feel small," says Nguyen, "and that makes it a 'safe place' for young scholars to present their work."
This year, nearly 200 established and emerging scholars will lead discussion sessions on topics ranging from teaching nearly extinct Native American languages to academic self-image among girls, from immigrant parents' perceptions of their children's education to the experiences of Asian American educators. GSE faculty presenters include Gerald Campano, Chair of the Reading, Writing, and Literacy Division; Ameena Ghaffar-Kucher, Senior Lecturer and Associate Director of the International Educational Development Program; Anne Pomerantz, Senior Lecturer in the Educational Linguistics Program; Sharon Ravitch, Senior Lecturer and Director of the Executive Leadership Development program; Matthew Riggan, Senior Researcher for CPRE and lecturer in the Mid-Career Doctoral Program; and Diane Waff, Practice Professor in the Reading, Writing, and Literacy Program. Several GSE doctoral students will also present their research.

Four distinguished educators will deliver the Plenary Session addresses.
Luis Enrique López, a Peruvian sociolinguist, was the founding Principal Advisor of the Andean Program for Professional Development in Bilingual Intercultural Education at the Universidad Mayor de San Simón de Cochabamba in Bolivia. He currently serves in Guatemala as Coordinator of the Advisory Program on Educational Quality, where special attention is given to the implementation of quality language education programs in multiethnic contexts.
Bryan Brayboy, Borderlands Professor of Indigenous Education and Justice and Director of the Center for Indian Education at Arizona State Universisty, is also co-editor of the Journal of American Indian Education.
Yolanda Sealey-Ruiz, Assistant Professor of English Education at Teachers College, Columbia University, 
specializes in culturally relevant pedagogy, urban teacher education, and the educational trajectories of African American women returning to school.
Suresh Canagarajah is Edwin Erle Sparks Professor of Applied Linguistics and English at Pennsylvania State University. A past editor of TESOL Quarterly, he also serves as Director of the Migration Studies Project, in which faculty from diverse academic disciplines at Penn State collaborate to examine social and geographical migration.
The Forum will be followed by the first annual Screening Scholarship Media Festival, sponsored by Penn CAMRA and GSE Films. This festival is open to scholars, filmmakers, and educators interested in the use of image and sound in academic research.
For more information, follow @PennGSE on Twitter and join the conversation at #forum34.