Welcome from the Executive Director
Welcome to the Penn Center for Educational Leadership at the University of Pennsylvania website. From our inception, we have endeavored to be Penn's Graduate School of Education's catalyst for excellence in leadership in the field of education. We embrace the four leadership strands that define the leadership preparation programs in the Graduate School of Education: organizational, instructional, public, and evidence-based. We also strive to deliver these in a system which embraces equity and believes in the achievement of all children.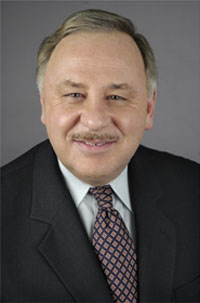 In addressing these strands and emphases, we have developed programs that improve instruction, the school, the district, and diversity and delivered them both across the United States and worldwide. We are a program and project-centered resource which strives to prepare leaders to address the complex issues of today consistent with research and best practices. Thank you for your interest in us. If you have any questions, do feel free to call or contact us for more information.
Yours in leadership,
John A. DeFlaminis, Ph.D.
Executive Director
PCEL News & Events
---
---

Penn Project for Civic Engagement Hosts Upper Darby SD Budget Forums
District officials are working with the Harris Sokoloff and PPCE to host a series of community forums that will give community members a voice in making decisions about budget cuts. Read the article here.
---

DVCEE Hosts Minority Student Leadership Conference
The Delaware Valley Consortium for Excellence & Equity, led by PCEL's Bob Jarvis, held its annual leadership conference for middle and high school students in late November. Check out photos from the event here.